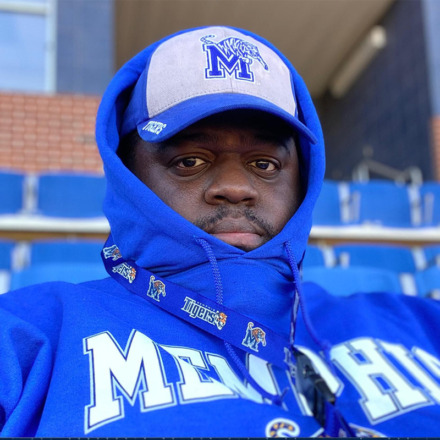 Back in January, our friend Phin Johnson died of COVID and a heart attack. The loss has been felt not only by us but also by many in our industry. Phin was the nicest guy and an uber fan of many of the girls. He went to all the trade shows and was always positive, smiling, and fun.
I met Phin when we worked with ArchAngel over five years ago–he was part of the Freaky Crew that promoted their brand and helped with social media. But Phin stood out, he was always offering to help in any way he could, and we became friends going out to dinner and texting each other. Phin sent us clients like Carmela Clutch and Rachael Cavalli.
I think the thing I will miss the most is his texts saying, "E how's it going? Everything OK?" Of all the people I have known in the 15+ years I've worked in the industry, he was one I knew really cared about the girls, industry, and me. I trusted him completely and even hired him as security for one of our clients during AVN. As I write this, it's still not real–I feel like he's still going to text, and I can't take his contact out of my phone.
If you didn't know Phin, you really missed out. The Daily Memphian recently published a piece about him and his love of the Memphis Tigers. It's a small snapshot of a great man who will be missed and definitely not replaced. Check it out at dailymemphian.com/article/19371/calkins-a-tiger-loss-a-tiger-death-and-why-hope-is-the-only-answer